The Airport at Ole Miss!
We are committed to providing you with a Superior Airport Experience–from Touchdown to Takeoff.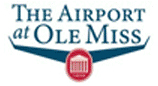 The Airport at Ole Miss is conveniently located just minutes from the campus of The University of Mississippi campus, the historic Oxford Square, and a plethora of surrounding north Mississippi businesses.
Southern Airways Express has limited flights from Oxford.
Call 1-800-329-0485 for information – www.iFlySouthern.com
We Look Forward to Serving You!!!
Ole Miss vs MS State
Saturday November 29 @ 2:30 pm
Vault Hemingway Stadium
Oxford, MS
Wear Navy!

Ramp Space is available on a first come first serve basis. Absolutely NO vehicular traffic will be allowed on the ramp on game day weekends! Refreshments for pilots will be put out at halftime. All aircraft MUST register inside terminal. All fuel orders must be submitted by halftime. Brakes are to be left off.

Special Event Fees will not be waived for any reason!
Single Engine Piston $35.00
Twin Engine Piston $50.00
Helicopter $50.00
Turbo Prop Aircraft $120.00
Jet Aircraft $180.00
Gulfstream IV and V $450.00
Global Express $450.00

Piston Aircraft will be parked in the grass alongside the runway (weather permitting).

We provide shuttle services FREE of charge. Shuttles will run all day long and continuously until two (2) hours after the game.

Please visit out website for more information airport.olemiss.edu/ ...
View on Facebook