The Airport at Ole Miss!
We are committed to providing you with a Superior Airport Experience–from Touchdown to Takeoff.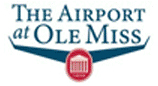 The Airport at Ole Miss is conveniently located just minutes from the campus of The University of Mississippi campus, the historic Oxford Square, and a plethora of surrounding north Mississippi businesses.
Southern Airways Express has limited flights from Oxford.
Call 1-800-329-0485 for information – www.iFlySouthern.com
We Look Forward to Serving You!!!